Geo Composite Grid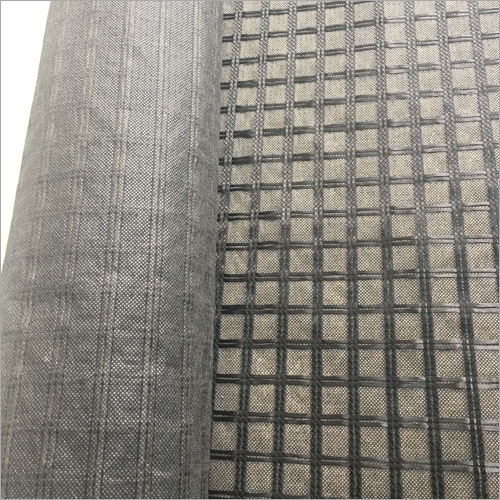 Geo Composite Grid
GeoskyGrid® composite geogrid is based on a staple fiber needle-punched nonwoven fabric or a spunbonded filament nonwoven fabric, and the glass fiber or the polyester fiber is stitched as a reinforced aggregate by a warp knitting process to form a A new type of geo-reinforced material that stabilizes the structure and integrity. The composite geogrid has the characteristics of high tensile strength, low elongation, and non-woven fabric isolation, drainage and filtration. It can be used for reinforcement reinforcement, isolation protection, multi-porous filtration, etc. It is a new type of multi-functional geocomposite.
Performance and Features:
1, has a very high tensile strength, low elongation, high tear strength
2. Higher modulus of elasticity
3, has good temperature resistance and wear resistance
4, good water permeability and strong filter
5. It combines the performance of geogrid and geotextile, has good integrity and tensile strength, and has long service life, which is more conducive to construction.
Applications :
1. For road and railway subgrade reinforcement, isolation and drainage
2. For the reinforcement, isolation and drainage of roads, railway slopes, mountains along the mountain roads
3. Separation of soft soil and block stones used in building cofferdams, wharfs, and anti-slope retaining walls
4. For the isolation protection of the bottom of the landfill and the anti-seepage layer, the reinforcement and isolation between the filter material and the garbage in the landfill
5. Used for anti-filter protection of retaining walls, reservoir dams, earth and rock cofferdams, tunnels and drainage ditch
6. Used in the protection of anti-seepage layer in anti-seepage projects such as artificial lakes, rivers and reservoirs, etc.
7. Used in the isolation of grassroots and greening planting layers such as landscape greening projects.
Technical Data
Type

Model

Elongation(%)

≤

Aperture Opening Size

Permeability

Mesh Size
(mm)

With
(cm)

Wrap

Weft

Fiberglass Geocomposite

GS-GGR

30/150

4

4

0.05~0.5

K*(10-1~10-3)

12~50

1~6

GS-GGR

50/150

4

4

0.05~0.5

K*(10-1~10-3)

12~50

1~6

GS-GGR 80/150

4

4

0.05~0.5

K*(10-1~10-3)

12~50

1~6

Polyester Geocomposite

GS-PGR

25/150

13

13

0.05~0.5

K*(10-1~10-3)

12~50

1~6

GS-PGR

50/150

13

13

0.05~0.5

K*(10-1~10-3)

12~50

1~6

GS-PGR

80/150

13

13

0.05~0.5

K*(10-1~10-3)

12~50

1~6